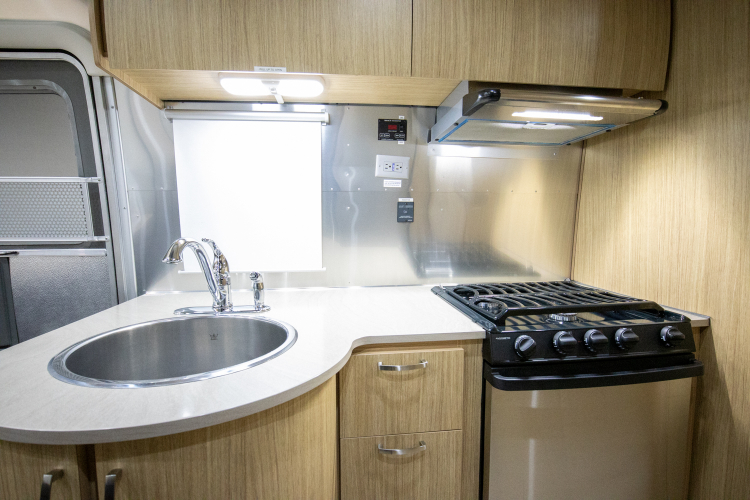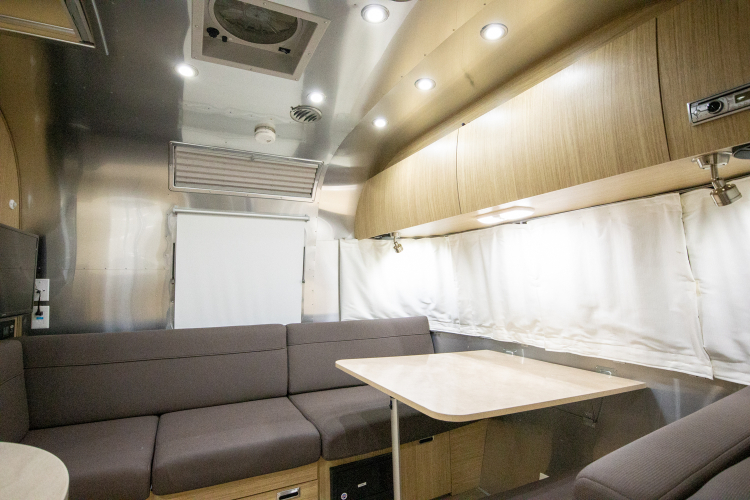 $380 PER NIGHT
November – April: 3 night minimum
May – October: 4 night minimum
BM 2023: Learn more
Overview
The 25′ Flying Cloud® is a large trailer that offers flexibility for families or friends. Two twin beds works equally well for siblings or adults. The dinette and couch can each convert into a full size bed.
This trailer is excellent for families of 4-5, allowing kids to have their own sleeping space with a TV. In addition, the larger water tanks make this an ideal trailer for extended camping without hookups.
Sleeps
2-4 people, recommended;  6 people, maximum.
Beds
2 twin, 2 convertible full (dinette & couch)
Appliances
Refrigerator, freezer, stove, oven, shower, bathroom, 2 TVs
Towing Weight
7300 lbs
Full Service
Amenities
Leave your cookware, towels, and bedding at home. Every trailer is fully stocked.
Protection
Drive with peace of mind. Every rental is fully insured and roadside assistance is available.
Support
Rentals begin with a 90-minute walkthrough. 24/7 phone support is provided during the rental.